Mid West Music Fest is this weekend – September 16-17 in La Crosse! A continuation of Mid West Music Fest in Winona, MWMF is welcoming over 50 acts to the Riverfront. Featuring S. Carey, Field Report, Night Moves, Dead Horses, GGOOLLDD, Rogue Valley, and Dosh, the fest will bring live music to 7 venues in downtown La Crosse.
MWMF Executive Director Dylan Hilliker stopped in to tell ya what to expect:
Get all the info on their website, RSVP on Facebook, follow MWMF on Instagram, and download the app for your personal line up!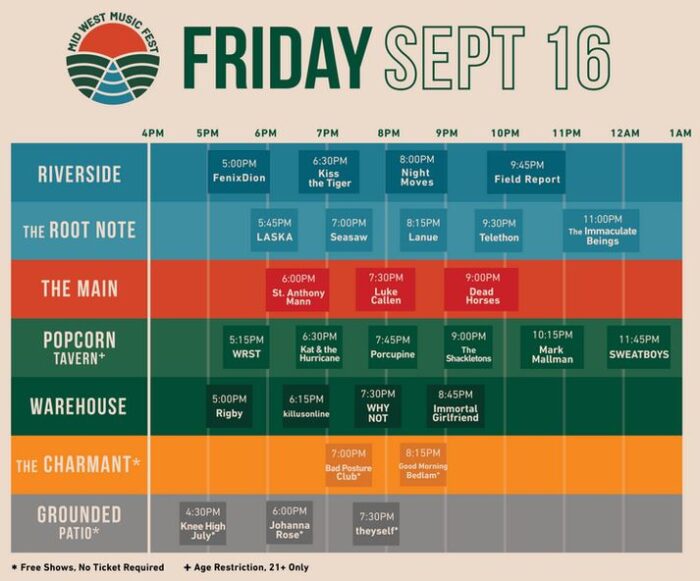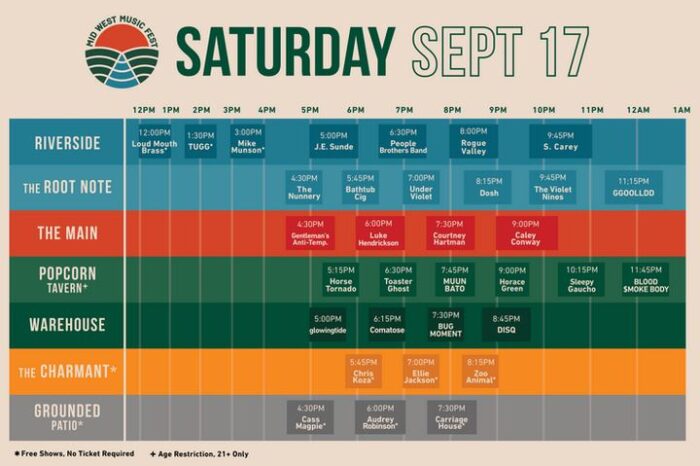 Cover photo credit: MWMF Facebook page
---