HOPE RESTORES BLACK HISTORY MONTH CHALLENGE
Written by Ballzer on February 17, 2023
Hope Restores offers support groups like Women of Melanin and Brothers Battling Barriers, and have mentoring programs. They have a mini pantry and free diapers, offer assistance with transportation, drop-in childcare, community advocacy, diversity training and a lot more. Check out the full list of their programs and services HERE.
For Black History Month, they're encouraging the community to decorate their doors and doing a youth essay contest. We caught up with co-founder Mya Curtis to get all the info:
Check out their Facebook page to see a bunch of really cool displays!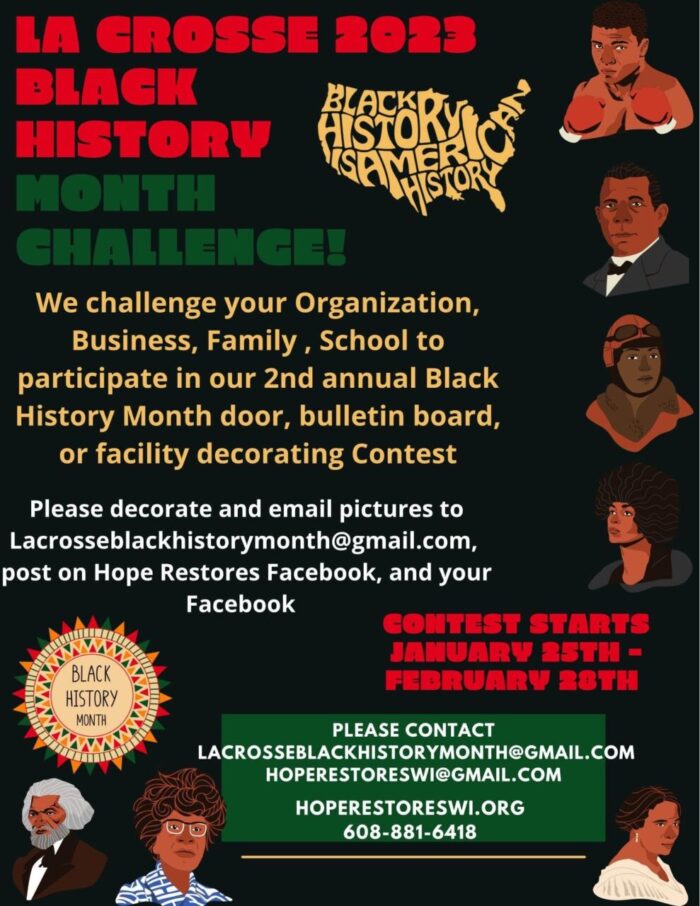 They also have a youth essay contest and the deadline has been extended until next week. Shoot them an email for the contest guidelines and submissions: Lacrosseblackhistorymonth@gmail.com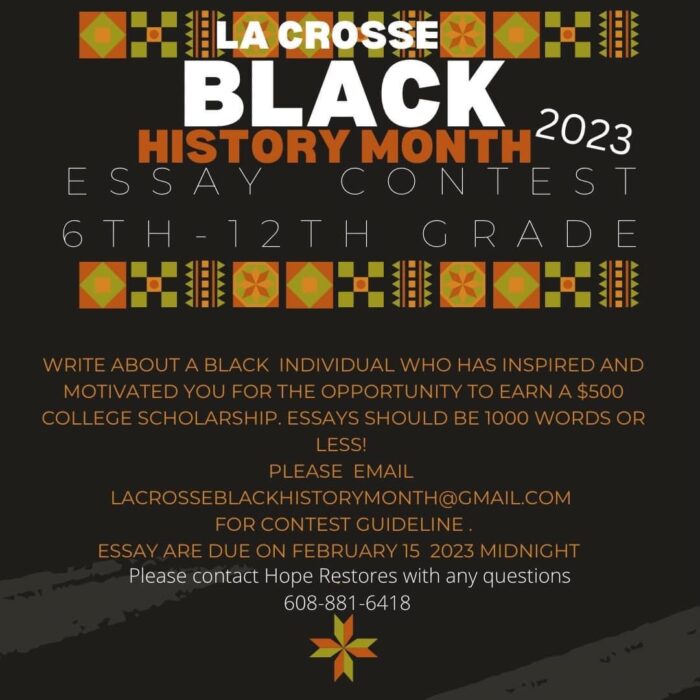 Be sure to save the date for the La Crosse Juneteenth Celebration: Sunday, June 18th from noon – 7 p.m. at Riverside Park!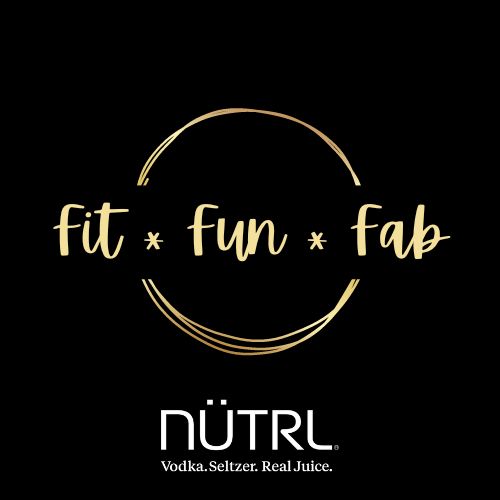 ---