The La Crosse Loggers kicked off their 2023 season last night at Copeland Park and Events Center! I had a blast hanging with some friends and being reminded how lucky we are to have a Northwoods League team in our city. It's a fun night, or day, at the ballpark, close to home. Plus, it's pretty affordable, with Family Section tickets only $8!
Check out their schedule at ticket packages to hit up The Lumberyard at the Loggers website.
Being at the stadium was getting me really ramped up for the end of summer concert, too! Gin Blossoms and Sugar Ray with special guests Tonic and Fastball will be playing at Copeland on August 31st, to kick off Labor Day weekend. Grab the deets and link to buy tickets HERE.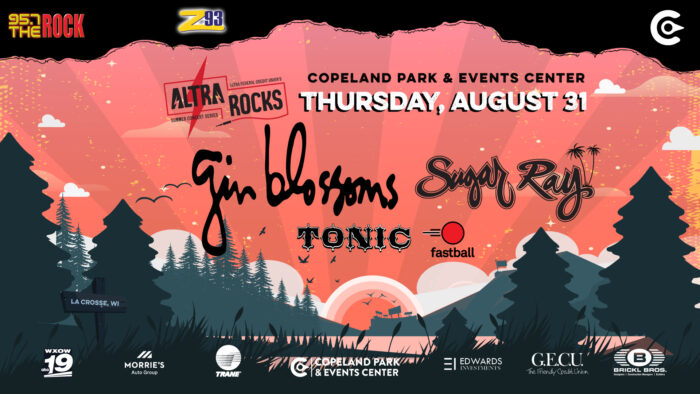 ---