TOMAH ROTARY CLUB CRANBERRY COUNTRY RALLY DAYS NEXT WEEKEND!
Written by Ballzer on September 8, 2023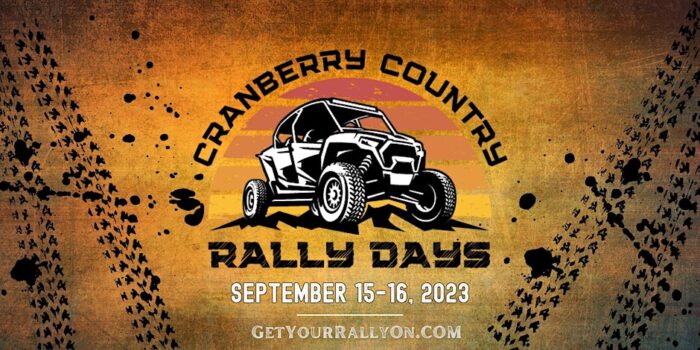 The Tomah Rotary Club is raising money for the local park equipment, including a Music Park, to improve our community. Next weekend, they're excited to bring ATV and UTV, Classic / Custom Car and Motorcycle enthusiasts together to enjoy a family friendly recreation to support the cause!
We spoke with Tomah Rotarian Carl Kisely to learn more about the event and the cause:
The club has even more exciting things planned for this year than ever before at Recreation Park in Tomah, Wisconsin on September 15 and 16 for a memorable weekend for everyone.
Early Registration is only $15/machine online or in person the day of.
The Event Will Include:
Classic / Custom Car & Motorcycle Show
Cruise Night
Parade of Machines Convoy
Decorating Contest with a Sports theme
ATV/UTV Cranberry Marsh Ride & Tour
ATV/UTV Guided Night Ride
Friday Night Steak Fry
Raffles
Delicious Food Vendors
Craft Vendors
Industry Leading Motorsport Vendors / Professionals
Saturday Morning Pancake Breakfast
Mud Pit
5K Run/Walk Marathon
Corn Hole Tournament
BBQ Grilling Competition (Limited Spots)
Beer Garden & Live Music
LEGO Building Competition
And much more!
Learn More on their website GetYourRallyOn.com and follow them on Facebook for event updates and information.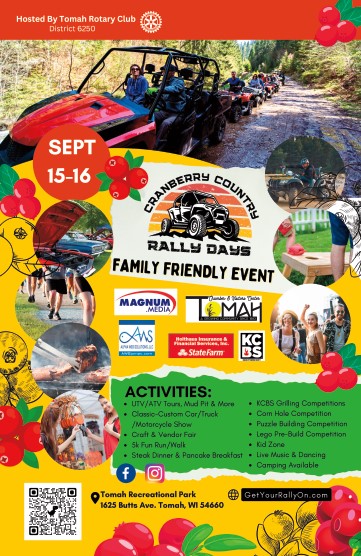 *All UTV/ATV registrants are required to sign an agreement and release waiver when they pick up their rally packet stating that their machine is insured and licensed to go on city streets and country roads.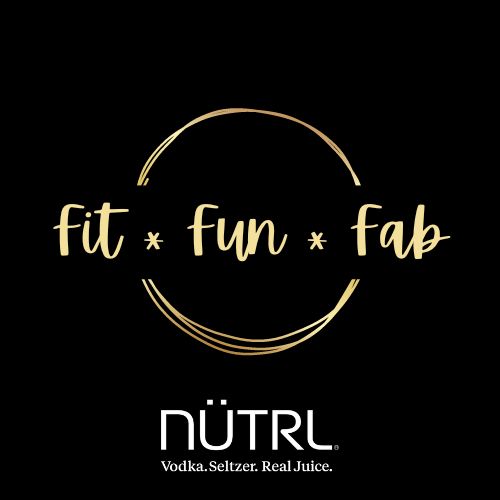 ---