iFEED – WORKING TO ALLEVIATE HUNGER IN OUR COMMUNITY AND THE WORLD
Written by Ballzer on October 31, 2023
Rotary iFeed is back this Saturday, November 4th, 8am – 12pm at Logan High!
iFeed is a one-day event that works to alleviate hunger in the world and in our own communities. It is organized by seven area high school Interact Clubs and their Rotarian advisors. Interact is the high school equivalent of Rotary that focuses on teaching servant leadership.
Mary-Catherine and Maddie from Onalaska, Peter from Central, Jon from Aquinas and Danny from Holmen joined the Buzz to explain more about the event and it's impact locally and globally:
iFeed has two parts:
Part 1 involves packing highly nutritious, vitamin-fortified soy-rice meals in assembly line-fashion for international distribution.
Part 2 involves collecting non-perishable food items in the weeks leading up to iFeed and then bringing the collections to Logan High on the day of the event. The food items are then counted, sorted and trucked to the Hunger Task Force where the food will be distributed to Coulee Region food banks.
How can YOU and YOUR ORGANIZATION be a part of iFeed?
Organize a food drive at your business! Then, on November 4, bring your food drive collections to Logan High School or just come watch the meal packers in action.
iFeed is a group effort by Interact Club members of Aquinas, Caledonia, Central, Holmen, Logan, Onalaska, West Salem High Schools and their Rotarian advisors.
Thanks to our sponsors, Optical Fashions and River Valley Remodelers, Zcare was able to donate $1,000 to iFeed again this year to help alleviate hunger.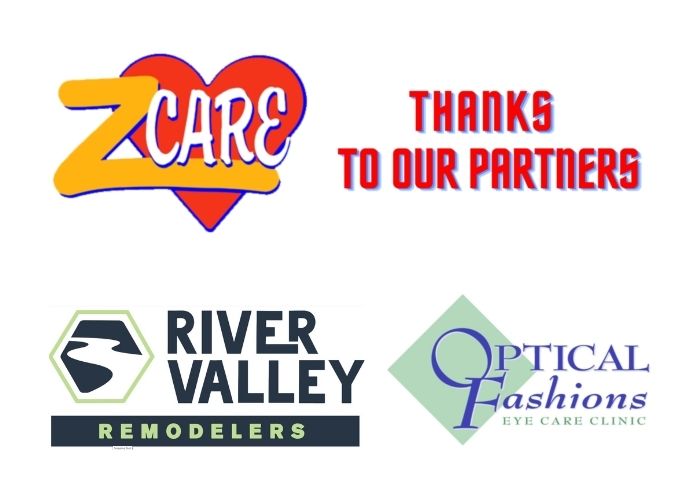 ---