Katie joined us from Western Technical College's Business Program this morning! WTC will be hosting the annual Suits for Success event this Wednesday, March 6 at the Lunda Center, 319 7th St. N., La Crosse.
The event is open to Western students and the community to obtain free professional attire. The event will also have lots of free resources and information to help job seekers.
Bring your donations of gently used professional clothing and accessories to any WTC location listed above any day before the event! They are really in need of shoes, ties, scarfs and accessories.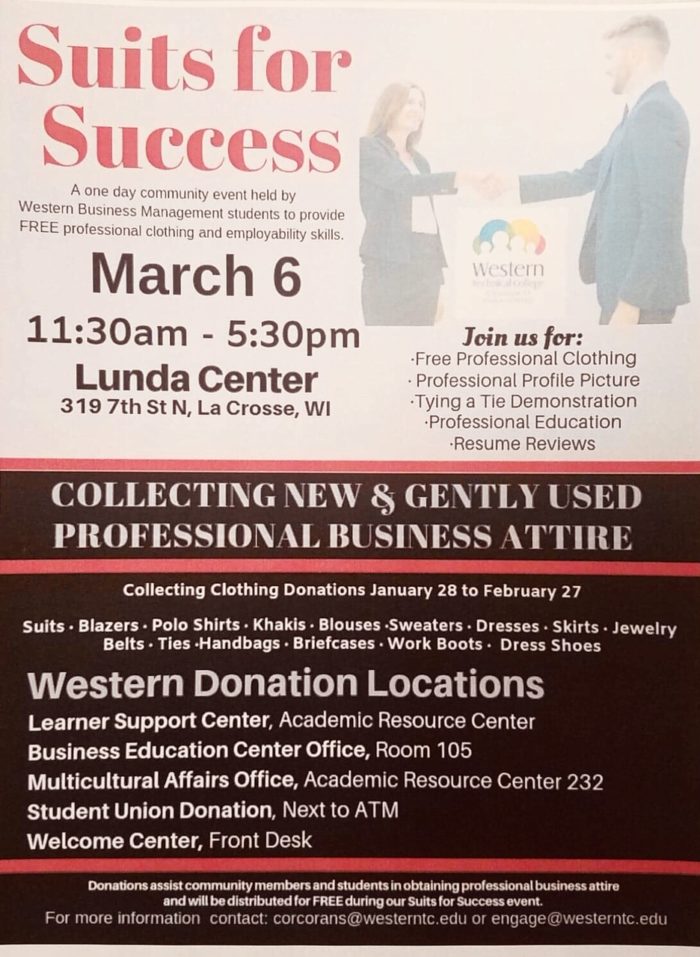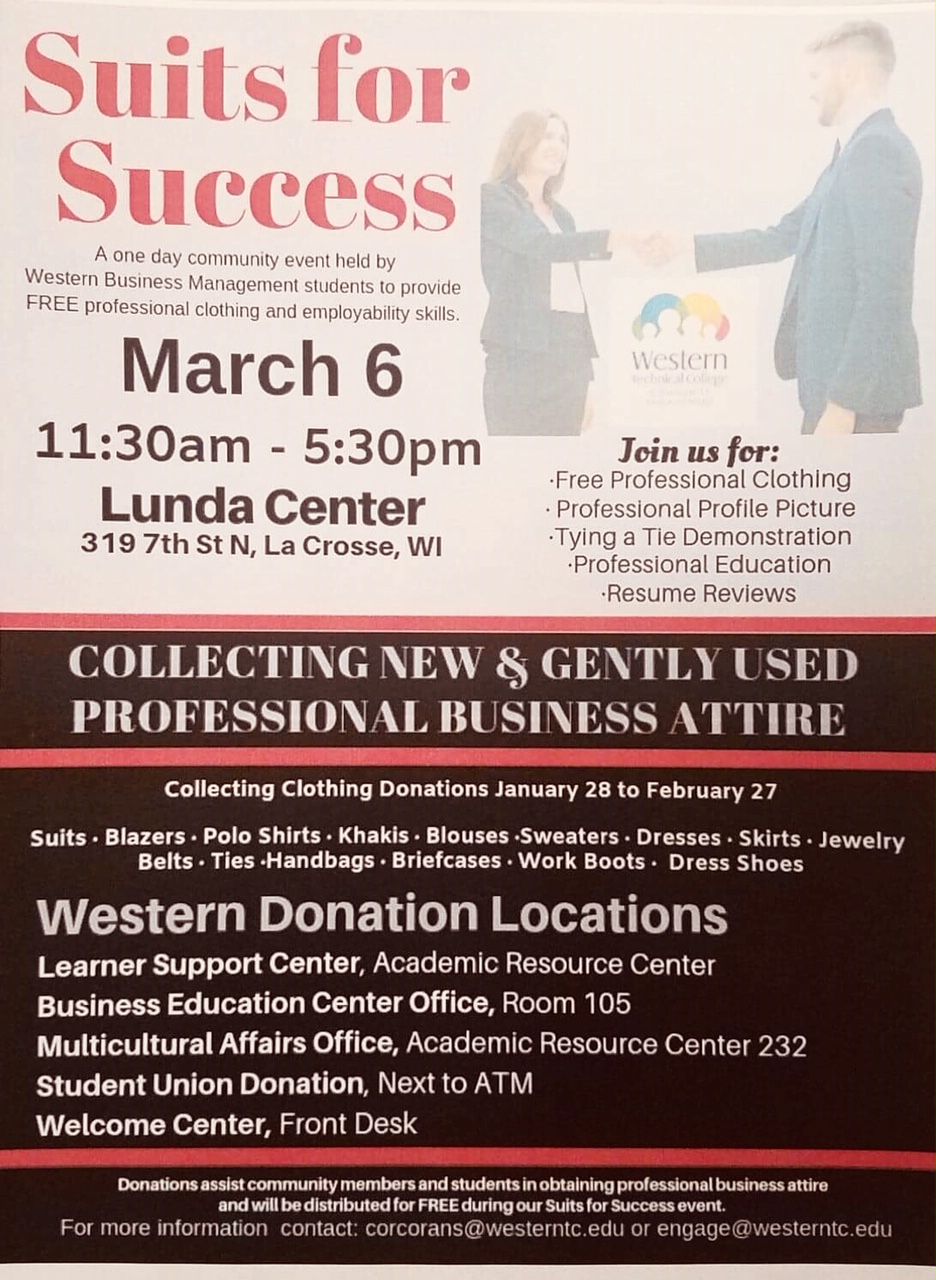 ---