GAELIC STORM IS COMING TO IRISHFEST THIS AUGUST- BUZZ INTERVIEW WITH GAELIC STORM
The 16th annual Irishfest is set for August 13-15 at the Southside Oktoberfest Grounds, in downtown La Crosse, WI. The incredibly entertaining Gaelic Storm has performed Irishfest in previous years, and they're ready to be back in La Crosse! We chatted with band member Stephen Twigger about their upcoming Irishfest show on August 14.
Never seen Gaelic Storm? Here's a taste of what's in store at Irishfest!
According to the band's website, "The band attributes their continued success to their fanatic audience, and it's a well-diversified crowd for sure. The country-music folks adore the storytelling, the bluegrass-heads love the instrumentals, Celtic fans love their devotion to tradition, and the rockers simply relish the passion they play their instruments with. Each band member, in their own way, expresses a deep gratitude for their fans, but it's best summed up in the words of Patrick Murphy: "The fans are the ones that have given us this life. We're here for them."
Throughout the pandemic, they missed performing live for their fans. However, they stayed connected with their fans through social media and live stream shows. Stephen told us their fans keep them going and fuel their love for performing and music!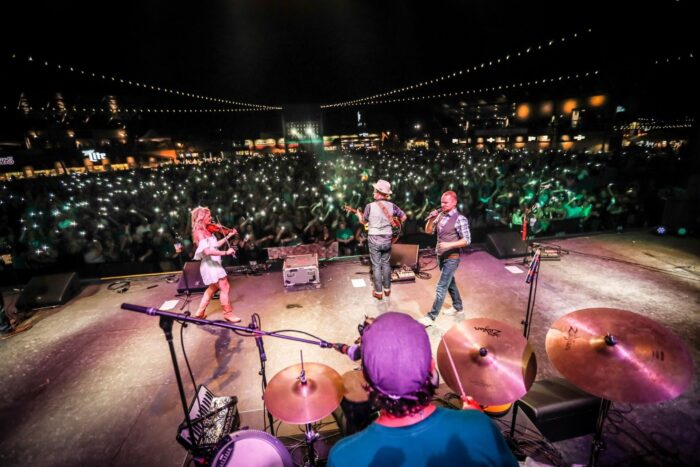 Catch them live at Irishfest in La Crosse on Saturday, August 14 at 10pm. More info on Irishfest here!
Cover Photo Credit Stephen Twigger
---