YOU'RE INVITED TO THE LA CROSSE COMMUNITY THANKSGIVING DINNER
Written by Brittany Styles on November 18, 2021
It's the 40th anniversary of the La Crosse Community Thanksgiving Dinner!
This is an inclusive event where everyone is invited to the La Crosse Center on Thanksgiving Day, Thursday, November 25, to enjoy a traditional Thanksgiving meal. Enjoy the day with friends, family, neighbors, and members of our community. This event takes over 700 volunteers and approximately 3,000 meals will be served. Thanks to this generous community, there is no longer a need for volunteers for 2021.
The meal is free, however, the LCTD accepts monetary donations, year-round, to help keep the La Crosse Community Thanksgiving Dinner thriving. Donate on the day of the dinner, donate online, or mail your donation to: LCTD, Inc., P.O. Box 662, La Crosse, WI 54602-0662.
Ruth joined us to share more information about the event!
Please note: Due to COVID-19, masks will be required when picking up carry-out meals, and are encouraged for all attending the event.
There are dine-in, carry-out, and delivery options. Request delivery by calling 608-668-1937. Or click here to request a dinner delivery online. Deadline for delivery orders is midnight, the Monday before Thanksgiving (Monday, November 22). They will not accept any dinner delivery requests after that. If you would like meal carry-outs, please drive down to the La Crosse Center. Carry-outs DO NOT need to pre-order. If you're in need of transportation to the event, please click here for further information.
Event Schedule for Thursday, November 25
10am: Doors Open
10:30am: Thanksgiving Nondenominational Worship Service
11am – 3pm: Dinner's Available for Dine-In, Carry-Out, and Delivery (delivery must pre-order by 11:59pm on Monday, November 22).
There will be a kids craft area and TVs to watch football
Note for Wednesday, November 24th volunteers: You must park in the ramp across from the La Crosse Center. You are not allowed to park behind the La Crosse Center on Wednesday, November 24. If you have questions, contact us.
Click here for commonly asked questions, and answers!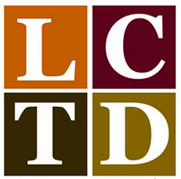 ---