RYLEE RICHARDSON
Written by Ballzer on October 7, 2019
WEEK OF OCTOBER 7, 2019
Rylee Richardson is in 5th grade at Viking Elementary in Holmen.  She plays softball, volleyball, and basketball. She has always been in advanced reading classes, ever since kindergarten, and is an excellent student.  She is so kind to everyone she meets and loves helping others.
As you can see in the picture, she is Ballzer's biggest fan, and always talks about wanting to meet Brittany, too!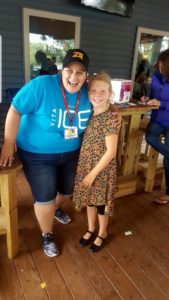 ---