JENSEN KROSCH
Written by Ballzer on March 16, 2020
WEEK OF MARCH 16, 2020

Jensen Krosch is from Mabel, Minnesota and currently an 8th grader at Spring Grove public schools. She plays the flute in band, is in marching band, and sings in the choir. She is on the B honor roll and is part of her school drama club. This past November Jensen enjoyed playing the part of Grandma Addams in the school musical, The Addams Family the musical. This Spring she is hoping to get the part of Mrs. Peacock in the play Clue. In her spare time Jensen enjoys talking to and hanging out with her friends, playing video games and snuggling with her cat Luna.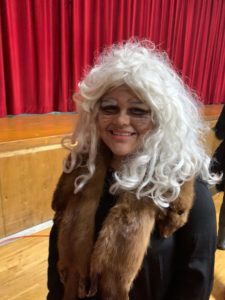 Nominate your Star Student!
Z93 and 1st Community Credit Union celebrate students doing awesome things through Z93's Student of the Week! These kids are active and involved in a variety of extra curricular activities, along with being good little humans. We recognize their achievements for an entire week on Z93!
Nominate your star student by sending an email (including their name, grade, school, and any information about the great things they're doing! Also include a high resolution photo) to student@z933.com
---