Ava Max Dealing With Long Term Covid Side Effect.
Written by Jesse on January 7, 2022
Ava Max had tested positive for Covid-19 last year but took to her Instagram, explaining that she was still experiencing a long term symptom of the virus.
It turns out that she had dealt with hair loss while recovering from the illness.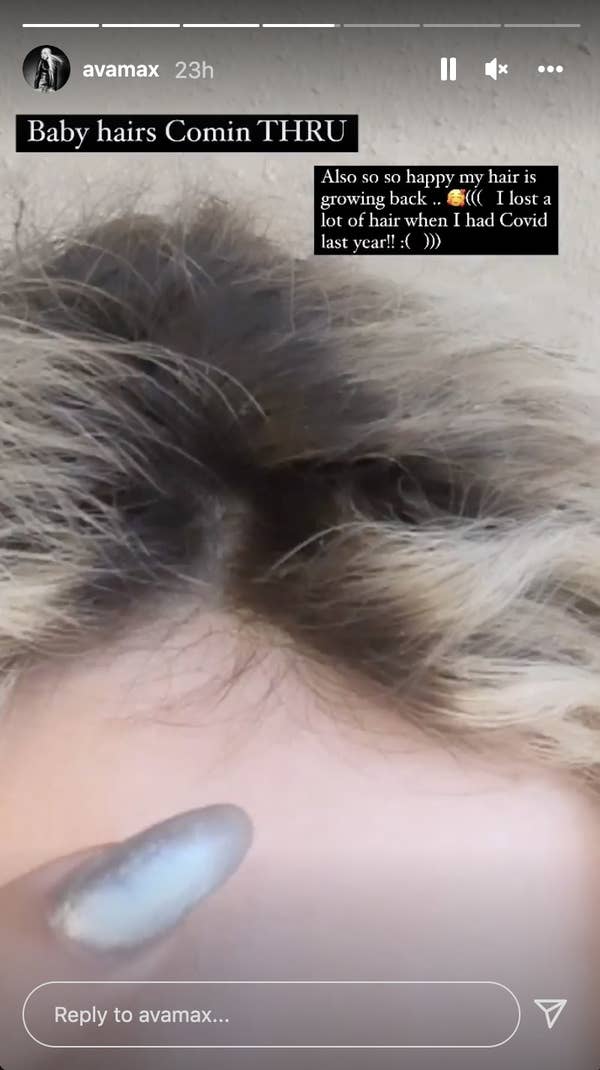 Now, it's never really brought up but according to the American Academy of Dermatology, hair loss can be caused by experiencing a high fever. And it can last up to nine months before it stops.
---