LA CROSSE AND AMERICAN IDOL ALUM. REED GRIMM RETURNING FOR NEXT WEEKEND'S WINTER ROOTS FESTIVAL
Written by Ballzer on February 4, 2022
We checked in with Reed Grimm, who lived and performed in La Crosse for many years and finished 14th on American Idol Season 11. He's coming back to La Crosse for the Winter Roots Festival! We caught up with Reed to hear what he's been up to and get the lowdown on this epic fest:
Check out Reed's music and videos on his website HERE, and follow him on Instagram.
La Crosse Winter Roots Festival
Celebrate music, regional cuisine, artists, makers, and brewers and distillers
Musical entertainment: Dan Sebranek and Company, Reed Grimm, TUGG, The Remainders, Gregg Hall & The Wrecking Ball, and Trippin Billies (Dave Matthews tribute)
20+ Artists and Makers from around the region will be in attendance during the La Crosse Winter Roots Festival. Vendors include The Blue Hippo, Katie Stevenson Art & Jewelry, Flying Cat Art Studio, the Quarter Mile Forge, Red Lantern Leatherworks, EATT Dried Goods, Kitchypoo, and more. Learn more HERE.
Free All-Ages Entry To The Driftless Maker's Exchange's Artist Market Thanks to Sponsors
VIP Tickets are sold out but GA tickets are still available for $20 through Feb 11, and $25 Day of Show.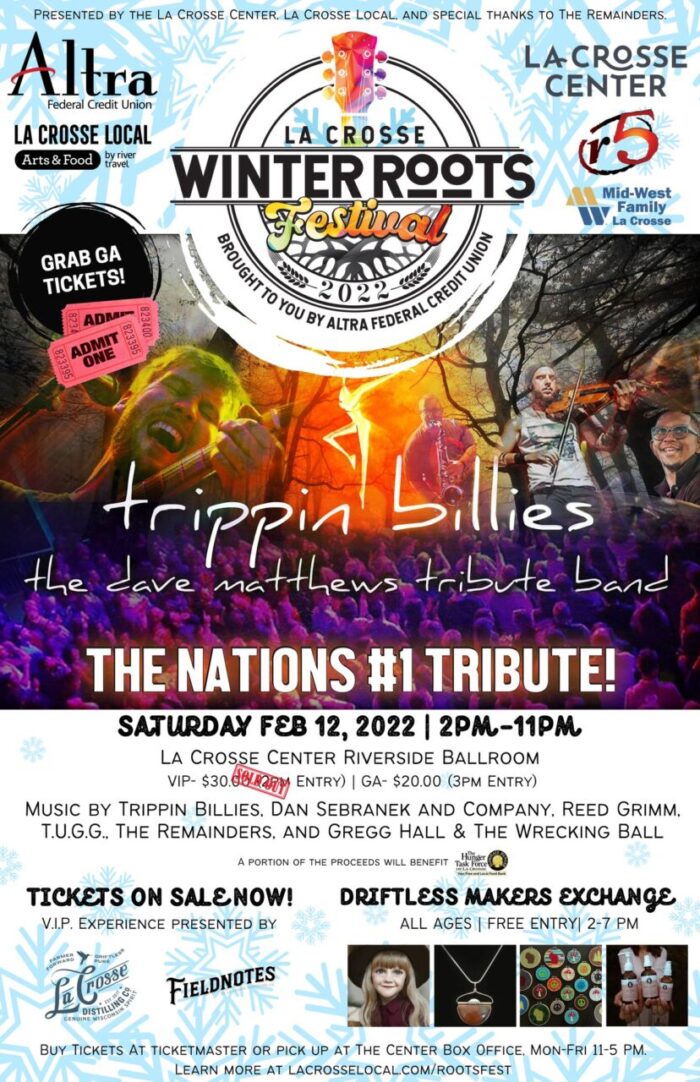 All photos by Brent Snyder
---