"KWIK TRIP ENTHUSIAST" TRAVELS FROM ALASKA TO EXPERIENCE STORE FOR THE FIRST TIME
Written by Jesse on March 6, 2023
Around these parts, it's pretty easy to be a big fan of Kwik Trip. And the fandom, like most fandoms, take their love to social media to find like-minded folks.
There is a Facebook group titled, "Wisconsin Kwik Trip Enthusiast Club" and a post that came from one of it's members who joined by accident. They're from Alaska and claiming that they plan on traveling just to experience a Kwik Trip for the first time.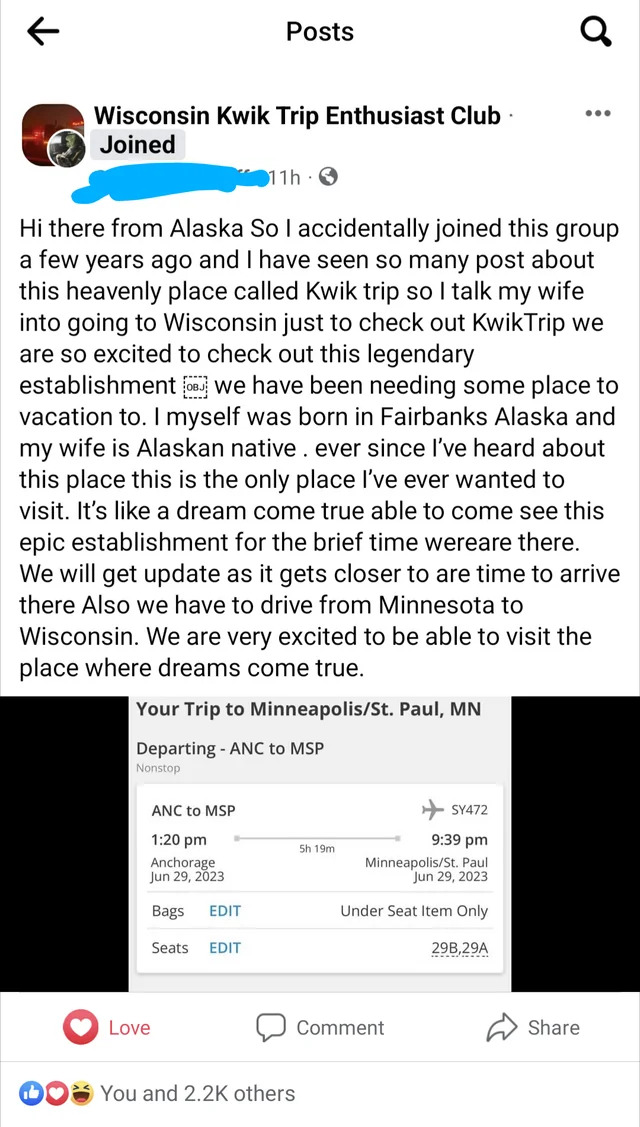 I mean, if there was a chain that was worthy of a pilgrimage of this magnitude, it's gotta be Kwik Trip.
---