TRAVIS KELCE'S OLD TWEETS RESURFACE; ARE MOSTLY WHOLESOME
Written by Jesse on November 16, 2023
Normally, when we see a headline that reads, "So and So tweeted this ten years ago and…" that individual is on their way to being cancelled.
Not the case with Travis Kelce.
Internet sleuths have done a deep dive into the Kansas City Chiefs' star's Twitter account and the results are mainly hilarious and in some cases wholesome.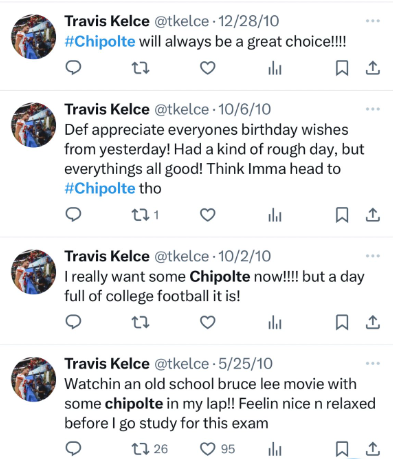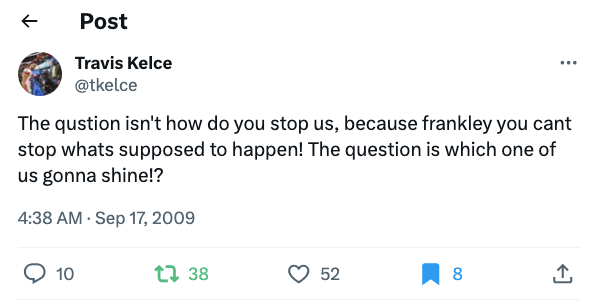 Being blown away by a squirrel eating bread. Expressing his undying love of Chipotle. Words of encouragement. This story has it all.
---