EASY HOLIDAY RECIPES WITH FOOD ENTHUSIAST BEN GULLETT! #FitFunFab
Written by Ballzer on December 18, 2020
You might be cooking your own holiday dinner this year, possibly for the first time. Maybe you're just looking for a new side dish or appetizer. Luckily, we had the chance to catch up with Food Enthusiast and Home Cook, Ben Gullett, for great tips and recipes for your holiday celebration.
Follow Ben on Instagram and try these recipes yourself! You can also find his Friendsgiving recipes HERE.
Southern Recipe Small Batch's
Sweet Potato Crunch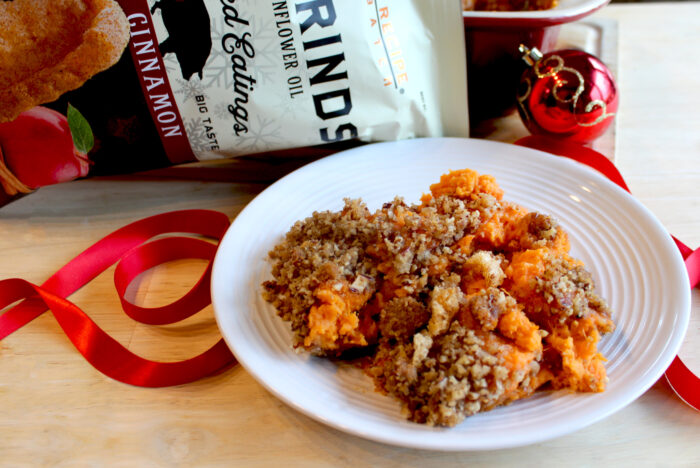 Ingredients:
● 4 Tbsp. butter, melted
● 4 large sweet potatoes, peeled and cubed
● 1/2 cup milk
● 1 cup brown sugar, packed
● 1 tsp. vanilla extract
● 1/2 tsp. kosher salt
Topping:

● Southern Recipe Small Batch Apple Cinnamon Pork Rinds
● 1/2 cup all-purpose flour
● 1/2 cup brown sugar, packed
● 4 Tbsp. butter, melted
● 1/4 tsp. kosher salt
● 1 cup chopped pecans
Directions:
Sweet Potatoes:
1. Add 1 3/4 lbs. peeled and cubed sweet potatoes to a large pot of salted water.
2. Bring to a boil over high heat, then lower the heat to a simmer and cook until the potatoes are very tender, 15 to 20 minutes.
3. Drain and cool. Mash the sweet potatoes.
Filling:
1. Preheat the oven to 350 °F.
2. Butter a 2-quart baking dish.
3. Whisk together the butter, mashed sweet potatoes, milk, brown sugar, vanilla, salt and eggs in a large bowl.
4. Transfer to the prepared baking dish.
Topping:
1. Combine the flour, brown sugar, butter and salt in a medium bowl until moist and the mixture clumps together.
2. Stir in the pecans.
3. Spread the topping over the top of the sweet potatoes filling evenly.
4. Add crushed pork rinds on top and bake until mostly set in the center and golden on top, 25 to 30 minutes. Serve hot.
Walnut Pesto Dip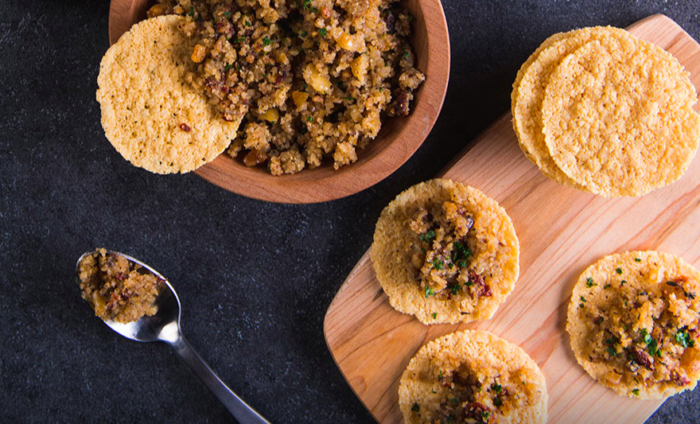 Ingredients:
Whipped Goat Cheese:
● 6 ounces goat cheese
● 1 clove garlic
● 1/2 lemon, zest and juice
● 1 tbsp extra virgin olive oil
Walnut Pesto:
● 2 cups + 2 tbsp. walnuts
● 1 cup arugula
● 1 clove garlic
● 3 tbsp. fresh chives
● 1/2 lemon, juiced
● 1/2 cup extra virgin olive oil
● salt and pepper
Directions:

1. Allow goat cheese to soften at room temperature while you make the Walnut Pesto portion first.
2. To make the pesto, place the walnuts, arugula, garlic, chives, and juice of 1/2 lemon into a food processor. Pulse until everything is finely chopped. With the processor still running, slowly drizzle in the olive oil and puree until everything is creamy and combined. Taste and season as needed with salt and pepper.
3. Place pesto in a small bowl and side aside.
4. In the same food processor, combine the softened goat cheese, garlic, remaining lemon juice, lemon zest and 1 tablespoon olive oil. Puree until whipped and creamy.
5. Place your whipped goat cheese on a small plate or in a small bowl and swirl in the walnut pesto on top. Garnish with additional chopped walnuts if desired.
Try it with ParmCrisps!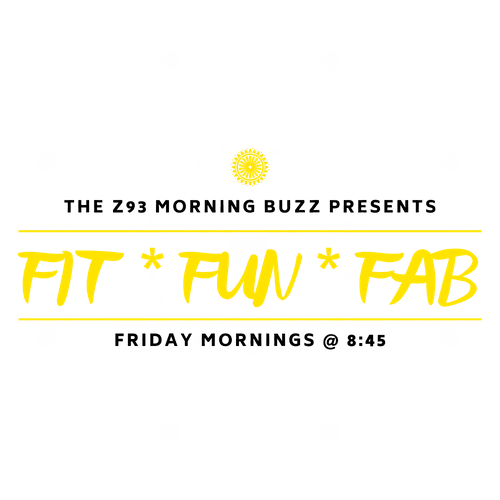 ---