TIKTOK MADE ME BUY IT #FITFUNFAB
Written by Ballzer on April 23, 2021
Mindlessly scrolling through TikTok is a blast but can frequently be useful! Between the dance videos and comedy sketches we sometimes find things we need… or don't need. I took a poll on my socials this week to see what TikTok made some of my friends buy, and got some great answers. There were also some fabulous #TikTokMadeMeTryIt examples, too.
Jen O'Brien swears by the Lash Sensational Sky High Waterproof Mascara. It's under $15, so might be worth a try.
A few people said the famous TikTok leggings, and Katie said she's so glad she got the mini waffle maker. It's fun for lots of things, especially Chaffles, cheese waffles. The Around River City team made #chaffles for National Cheese Lovers Day and they were amazing! (BTW if you're not following AroundRiverCity on TikTok, do it!!)
My buddy Leah got the recordable buttons for her doggo. She got the 4 button version and loves that she doesn't have to wonder what her dog wants but the con is hearing the "walk" button repeatedly during work hours 😉 If you haven't seen Bunny on TikTok show off her extensive button set up, here ya go:
The one I've been meaning to pick up for a long time is a Scrub Daddy. They look super fun and a few accounts that I follow swear by them!
My friend Nick said they Feta Pasta Bake is now a staple at their house. Even The Washington Post loved it!
"TL;DR— the baked feta pasta is good."
Lately I've been seeing the Bacon Twists, too. One of my favorite food accounts on TikTok and Insta is Jackie's Low Carb State of Mind and she posted it a couple weeks ago, too:
My favorite was Kylie, who said she made Kool-Aid Pickles. You basically take the pickles out of your jar, add sugar and Kool-Aid, and then put the pickles back in the jar to sit for a week. It's always looked nasty to me, so I haven't tried it. I asked her if they were any good and she replied with a solid "NO!"
What's your favorite?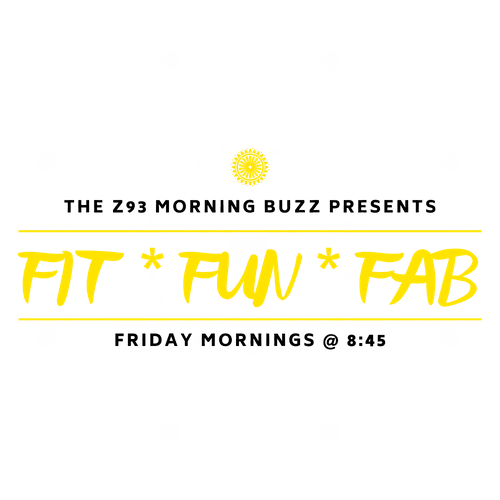 ---