THE BEST SUMMER EVER!
Written by Ballzer on April 15, 2019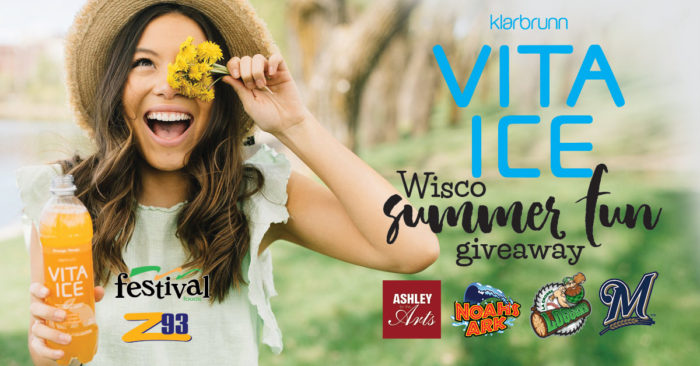 We teamed up with Klarbrunn Vita Ice to make Summer 2019 the BEST SUMMER EVER! Thanks for popping into area Festival Foods stores for a chance to win one of four Wisco Summer Fun Packs: 4 packs of tickets to Noah's Ark, Loggers Deck Passes, Brewers tickets, and Ashley for the Arts wristbands AND $100 in travel cash and two 12 packs of Vita Ice!
Congratulations to our winners!
Festival Foods in the Village: April 15 – 19
Winner: Mindy Kaehler of La Crosse
Festival Foods on Copeland Ave: April 22 – 26
Winner: Teresa Brown of La Crosse
Festival Foods in Onalaska: April 29 – May 3
Winner: Tim Paul of La Crescent
Festival Foods in Holmen: May 5th – May 10th
Winner: Dan Estee of Holmen
---