WIN A WISCO SUMMER FUN PACK!
Written by Ballzer on April 15, 2019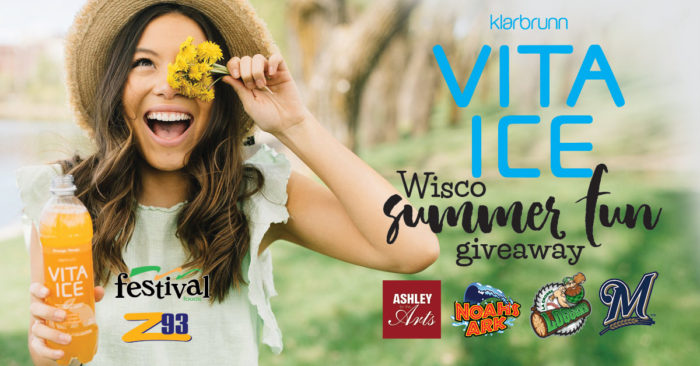 We're teaming up with Klarbrunn Vita Ice to hook you up with some of the hottest tickets in Wisconsin for an amazing summer! We'll even sweeten the deal with $100 in travel cash and two 12 packs of Vita Ice!
Each week we're setting someone up with a Wisco Summer Fun Pack of tickets including 4 tickets to each of these: Noah's Ark, Milwaukee Brewers, Howie's Hometown Hangout at the La Crosse Loggers game, and Ashley for the Arts!
Sign up at the Klarbrunn Vita Ice display at the following Festival Foods Stores to win!
Festival Foods in the Village: April 15 – 19
Join Jen O from 4p-6p on 4/19 for your last chance to enter
Festival Foods on Copeland Ave: April 22 – 26
Join Ballzer from 4p-6p on 4/26 for your last chance to enter
Festival Foods in Onalaska: April 29 – May 3
Join Brittany from 4p-6p on 5/3 for your last chance to enter
Festival Foods in Holmen: May 5 – May 10
Join Jen O from 4p-6p on 5/10 for your last chance to enter
---